Rebranding has been a hot topic in the studio this month, particularly the subtle art of modernising a brand without destroying brand recognition.
So I thought I would write about how we go about it and breakdown a few examples, including a current project we have underway right now.
When people come to us looking for a new logo design it is common for them to speak a little tentatively – no one wants to accidentally lose years of brand recognition in the stroke of an art brush.
So often the conversation starts with something like this:
"We want a fresh, modern look for our company but we want people to still recognise who we are when they see our new logo."
Fair enough. So why rebrand?
Some logos are redesigned because they are dated or lack a professional edge. Some are redesigned because they are hard to reproduce across different media. And sometimes you will see a logo that is a product of someone with a talent for using Microsoft Word or Publisher, but are constrained by the software's limitations, or perhaps their own design limitations!
You can tell at a glance whether a logo has been designed with a professional eye, and with forethought as to how and where to logo will be used.
As designers these brand makeovers present an exciting challenge: to reinvigorate the old while resisting the temptation to create something entirely new.
What are the motivations for our customers?

A professional image builds consumer confidence

Conversely, a less than professional brand can be a barrier to getting your foot in the door

A logo represents who you are as a company; your values

A brand should be something that your target market can identify with
What should you consider when planning a logo upgrade?
City Siteworks Rebranding
Dating back to 1986, City Siteworks is a civil engineering contractor with a brand that has been around since Moses wore short pants. Their logo is splashed across a vast fleet of machinery as well as print materials. Greg Stewart and Spencer Walesby of City Siteworks have agreed it's time to rethink the old image in favour of a more professional, modern look. Given how well known the brand is in their industry, we must ensure that we approach the project with care.
Once we've settled on a new design, the plan will be to roll this out progressively. City Siteworks will start with a new website, company profile and business card design – also in production at Hart Design as I write this. The new brand will be phased in as and when vehicles and other branded items need to be replaced. There's no rush to replace everything overnight, and this means that our new design can't be allowed to stray too far from its predecessor.
Key considerations: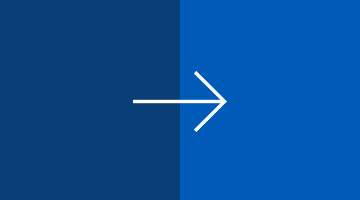 We'll look to keep the blue colouring but consider a shift from navy to a fresher royal blue.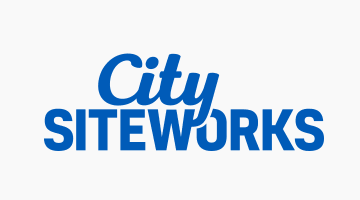 Create an easy progression from old to new with careful thought of the logo's composition and font style, while at the same time raising the bar.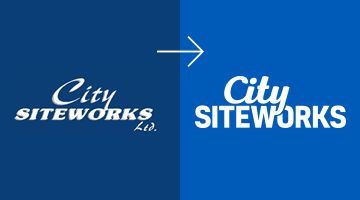 The grey shadow of the old logo is not entirely lost – we're reinterpreted this with a simple cut out as the y of City overlays the W of Siteworks.
A1 Garage Doors Rebranding
Andrew's logo lacked a certain professionalism and he felt a more refined look would better represent his business.
Andrew's requirements were that we retained the colours and kept the three, angled orange bars to represent the garage door. This was a feature he liked as it created a memorable point of interest, and references his particular field of interest: fixing broken garage doors.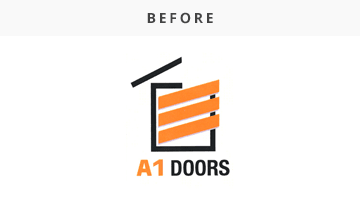 Australasian Audio Engineering Rebranding
If anything, this logo was a little too 'over designed' and we were tasked with delivering some simplicity to the logo itself, and modernising the supporting brand elements. On top of that, the colour gradient made it a nightmare to embroider on their corporate attire. One year on, AAE were motivated to change.
The brief was to reimagine the logo as a simpler version of its former self. Having explored a few colour options taken from the original design, we settled on a sky blue colour that lends a bright tone to the overall design. The charcoal grey was brought back a little from the almost-black of the original.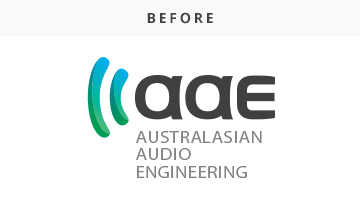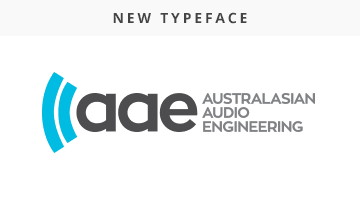 All three projects had a common goal:
"Give our logo a refresh but don't let the apple fall far from the tree", they said.
Let us know your thoughts – did we get these designs right? Did we manage to create stylish, contemporary logos that paid the proper respect to their predecessors?
And now that we've got you thinking… What does your logo say about your business? Could your logo use a refresh too?