Commercial Landscape
The Plant People has been established in the Auckland area since 1986, providing professional services in all areas of horticulture. The company operates out of their main depot in Otahuhu supported by plant and tree nurseries at Oratia and Dairy Flat, as well as bases in Christchurch and the Waikato. It all started with a new logo and snowballed from there. The design and development of a new responsive website were second on the list of creative tasks, along with photography work, brochure design, vehicle signage and printing to bring everything together.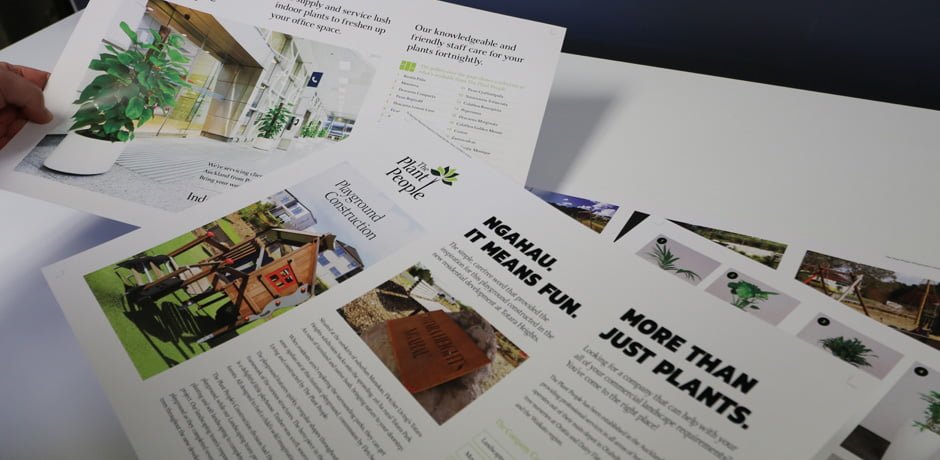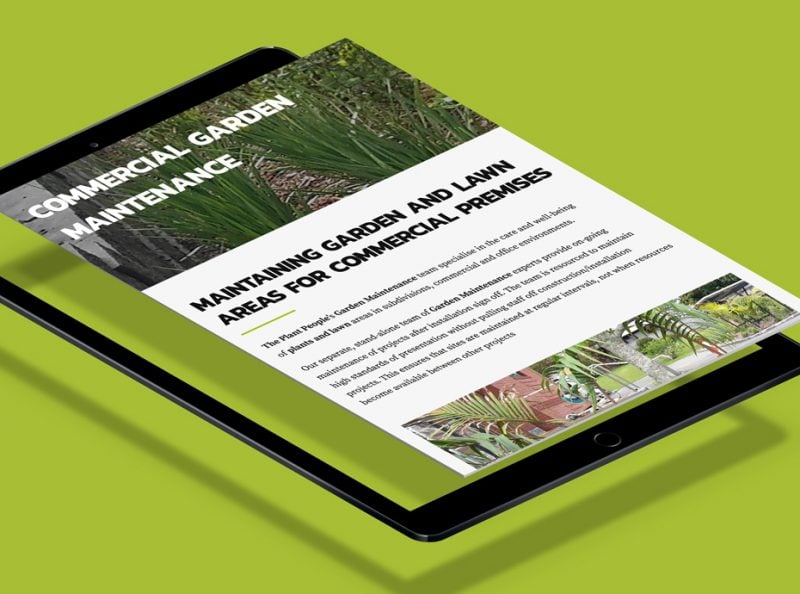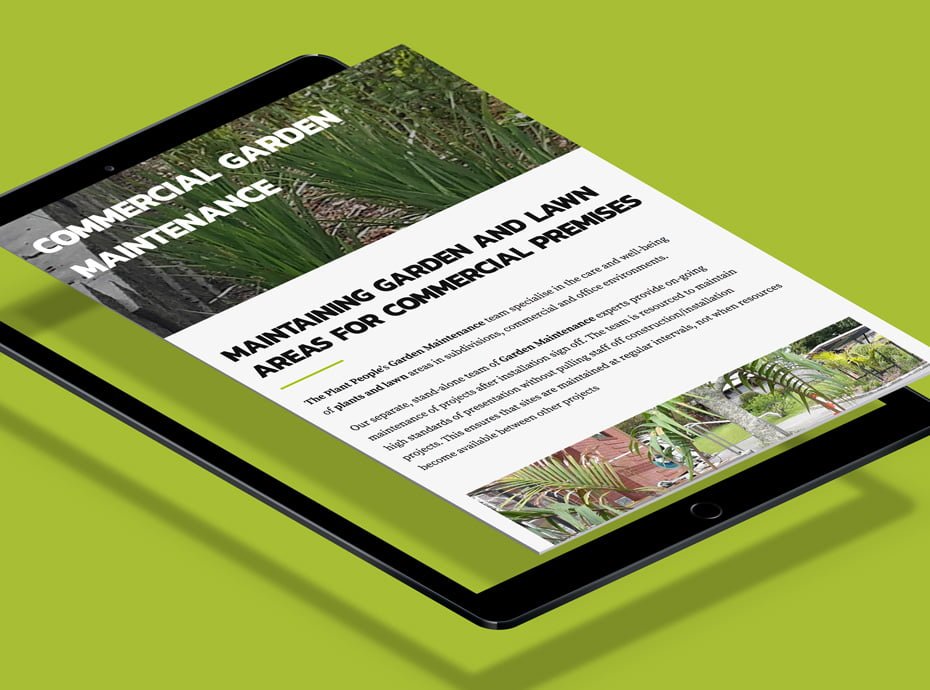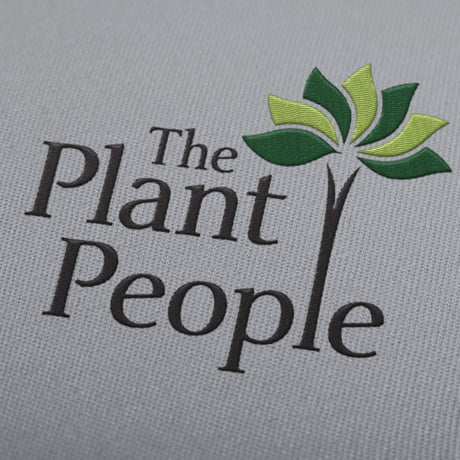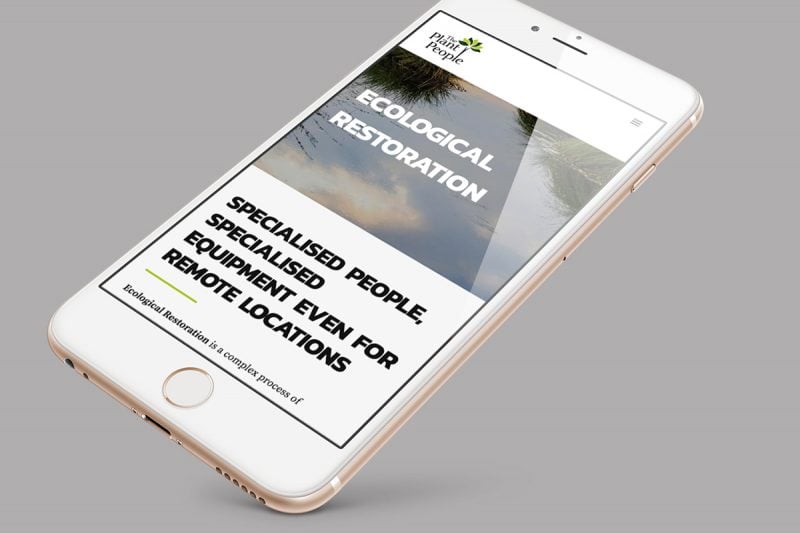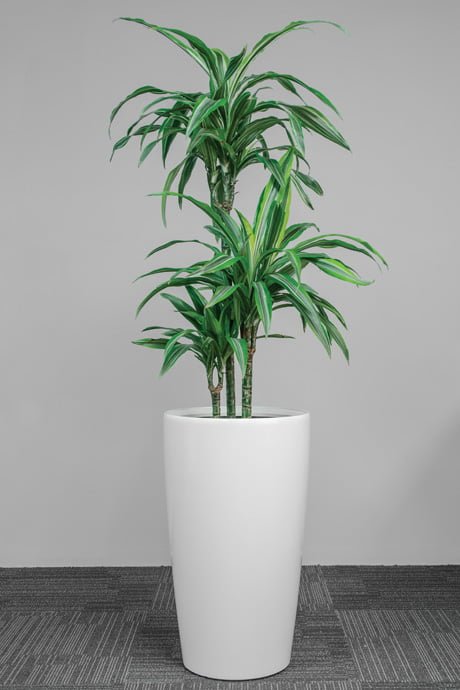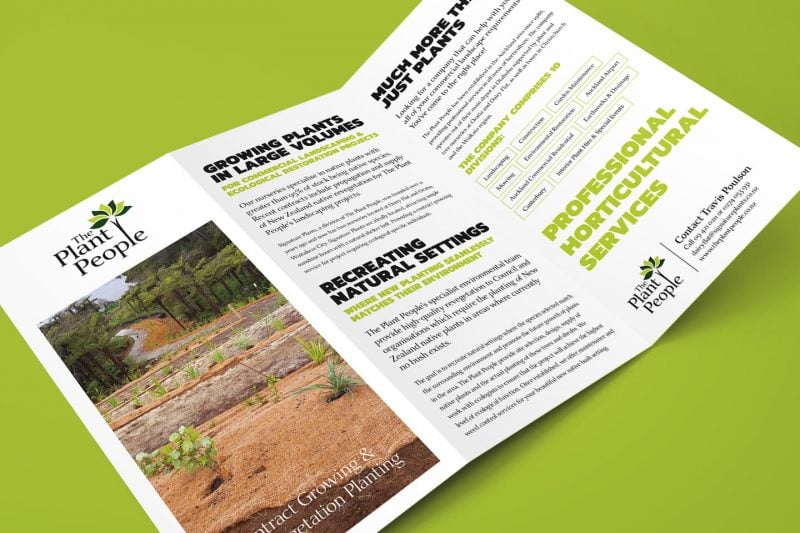 Where creative ideas grow
If you'd like to take your marketing on a journey of growth and exploration, we should get together.