Fencible Law
Web Design for Howick Lawyer
Local web design for local lawyer
Long-time local lawyer Richard Galbraith came to Hart Design to redesign their website in April of 2020. With a history in the Howick and – more recently – East Tamaki area, ourselves, we were a natural fit for Fencible Law. Their last website had been built back in the early 2010s, so their online image was well overdue for a revamp.
Fencible Law was looking for a crisp, professional new look for their website design. The website featured a number of lengthy onboarding forms for new clients. Additionally, we have helped Fencible Law run a paid Facebook campaign designed to make a connection with people in and around the Howick area.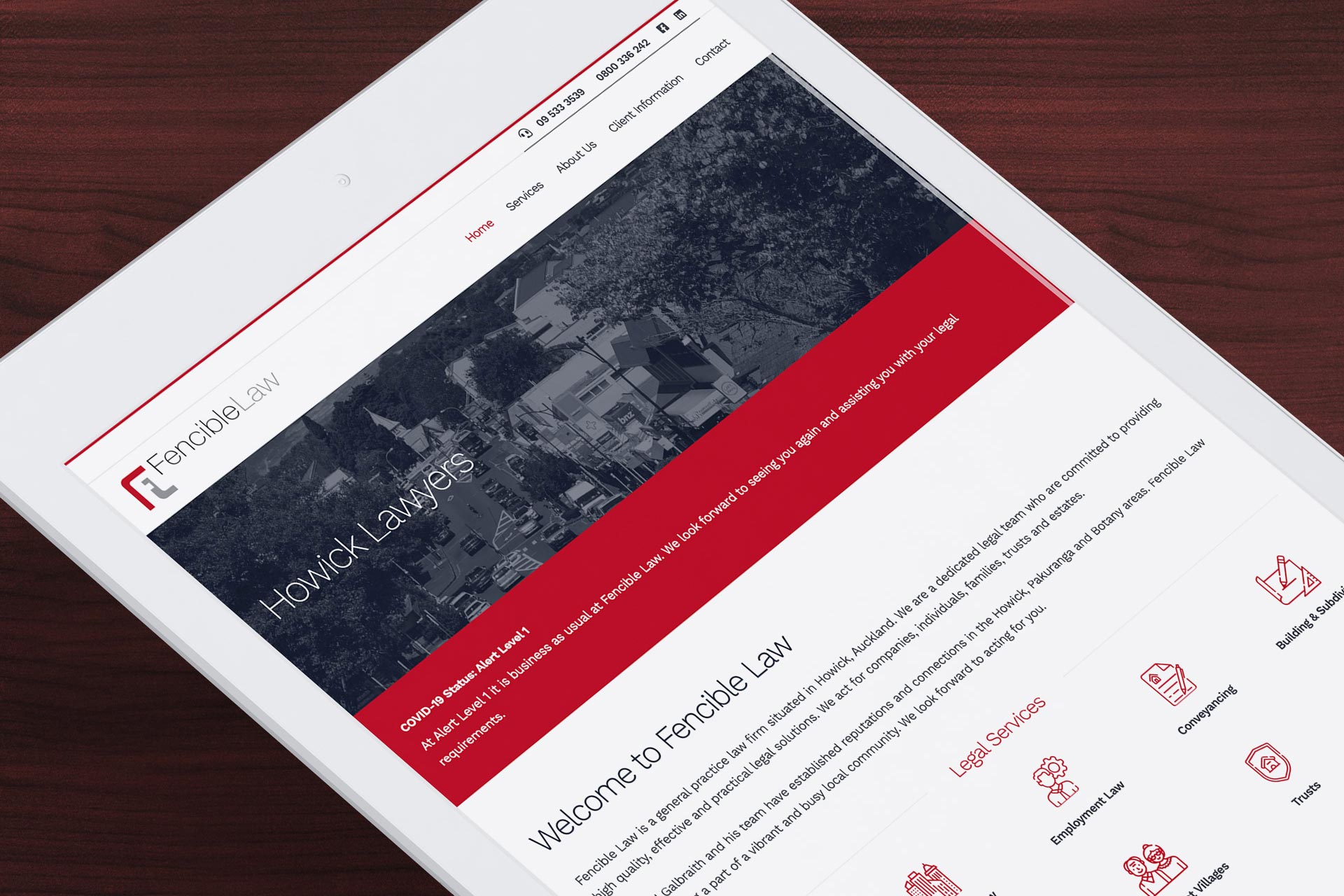 I've enjoyed working with Mark and the team at Hart Design for a number of branding and web design projects over the years and am happy to recommend them to others.
Richard Galbraith, Fencible Law
Seeking a local east Auckland web designer?
The core team at Hart Design has been living and working in East Auckland for over 20 years. We've helped many locals build a successful online presence in that time.